You are here
What is Industriana ?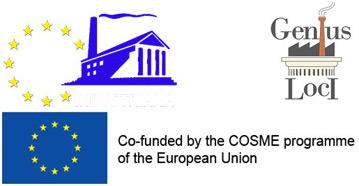 INDUSTRIANA  is a community of European industrial and technical heritage sites and museums and their visitors, aiming to map them on a European platform, to promote them, linking them and establishing contacts between one another.
Industriana's main goal is to become the point where all over Europe industrial heritage organizations, sites and collections can meet and present themselves to citizens and customers interested in this heritage and/or involved in industrial tourism.
The idea was launched in 2015, at the occasion of the European Industrial and Technical Heritage Year, by EFAITH, the European Federation of Associations of Industrial and Technical Heritage.
The Industriana-label is a unique multi-lingual label with QR-code mapping valuable industrial heritage sites in the member states of the Council of Europe.
It could be further developed as part of the Genius Loci project which was co-financed by the European Commission under the European Union's COSME Programme. and developed based on the Genius Loci experiences.
After testing in five countries (Italy, Spain, Hungary, Malta and Belgium) and for three industrial heritage sectors (textiles, alcoholic beverages and clay processing) its software was further adapted and developed.
Now other countries and other sectors can join.