You are here
The Province of Pontevedra (Galicia) joins the INDUSTRIANA network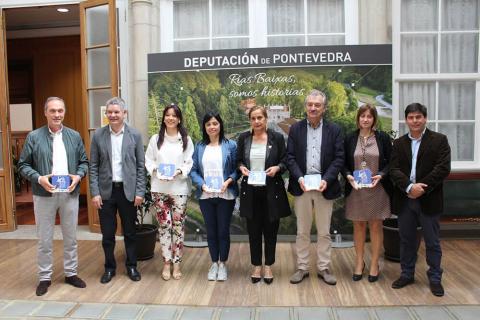 The provincial president delivered the municipalities of Caldas, A Illa, O Grove, O Rosal, Silleda and Soutomaior the panels that, through the QR code, include information about the sites, but also about interesting places, tourist attractions, museums and services near the signposted heritage. Are now included the canning information center in Arousa, the Fishing and Salting Museum of O Grove, the Cobián de Silleda Mill, the splendid former Laforet Carbid plant in Soutomaior, the hydroelectric plant of Segade, and the mills of Folón and Picón. All these features will have QR codes that will allow passers-by to access complete information on the sites in three languages ​​(Galician, Spanish and English).
Later also other municipalities and sites in the province will join.
Carmela Silva, president of the province of Pontevedra said "With this initiative we offer the possibility that all the municipalities, with less than 20,000 inhabitants that have resources that can be incorporated into the network and meet the requirements established by this European project, provide us with their proposal so that new resources of the industrial heritage of the province can be added to INDUSTRIANA"
She also said that this initiative is closely linked to the tourism promotion campaign of this year under the motto "Somos historias" - which as a part of the European Year of Cultural Heritage 2018, promotes all the heritage aspects of the province, from archaeological, cultural, ethnological, natural and, also - via Industriana - the industrial heritage.